Training is available for:
Autodesk Revit
Autodesk AutoCAD Architecture
Autodesk AutoCAD
MicroCADD Solutions
has been teaching
AutoCAD since 1991,
and has grown to
include AutoCAD
Architecture and
Revit.
MicroCADD Solutions provides customized training for individuals or the entire design team, based on your requirements. We can deliver on-site training using your projects as examples. For extra support after the class, short videos covering the concepts are available, because reviewing procedures is essential to securing the knowledge.
There are ways to make AutoCAD drafting faster and more efficient. During instruction, if there is an obvious need to create custom objects, routines or environments to increase productivity, the instructor can provide various solutions. Customizing can be anything from purchasing an add-on to user customizations. A firm using AutoCAD out of the box is not taking full advantage of its benefits and therefore not reaping the rewards. MicroCADD Solutions can assist in defining content that can be set up specifically to your company standards.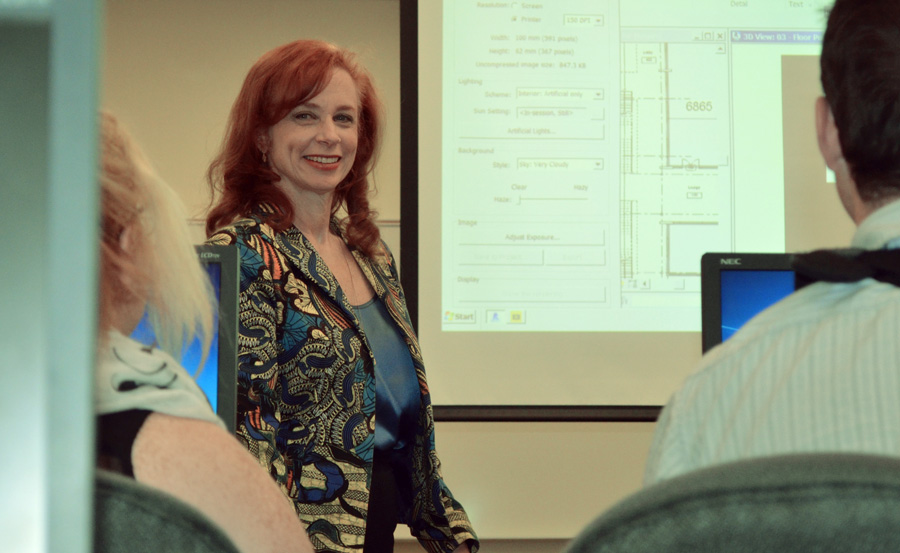 BIM is a total paradigm shift from CAD. Because we've taught and used AutoCAD, AutoCAD Architecture and Revit for years, our instructors understand how to communicate a new way of thinking and a new workflow that must take place when your office moves from CAD to BIM.

Ask yourself:
Is your firm efficient in its BIM or CAD utilization?
Are you making the most of your investment (software and people)?
Have your employees been formally trained?
Do you know your employees' skill level?
Do you have a plan to strengthen user knowledge in weak areas?
If you are using AutoCAD Architecture, is it just for walls, doors and windows, or are you using the power in the program to automatically generate sections and elevations, ceiling grids, schedules, and other 3D work?
Do users understand how to create families, so content that isn't provided out of the box can be created if not found elsewhere?